Agile board
Visualize tasks, collaborate, in a simple way.
With the ReQtest agile board you can visualize your and your team's tasks in an easy way. The ReQtest agile board is great alone, but even better with others. Get the whole group onboard in seconds. See their updates in real time. Never ask "Who's doing what?" again. Gather all the information in one place so that you have control and have a good overview of all the tasks and its current status. That's what agile project management software should be like.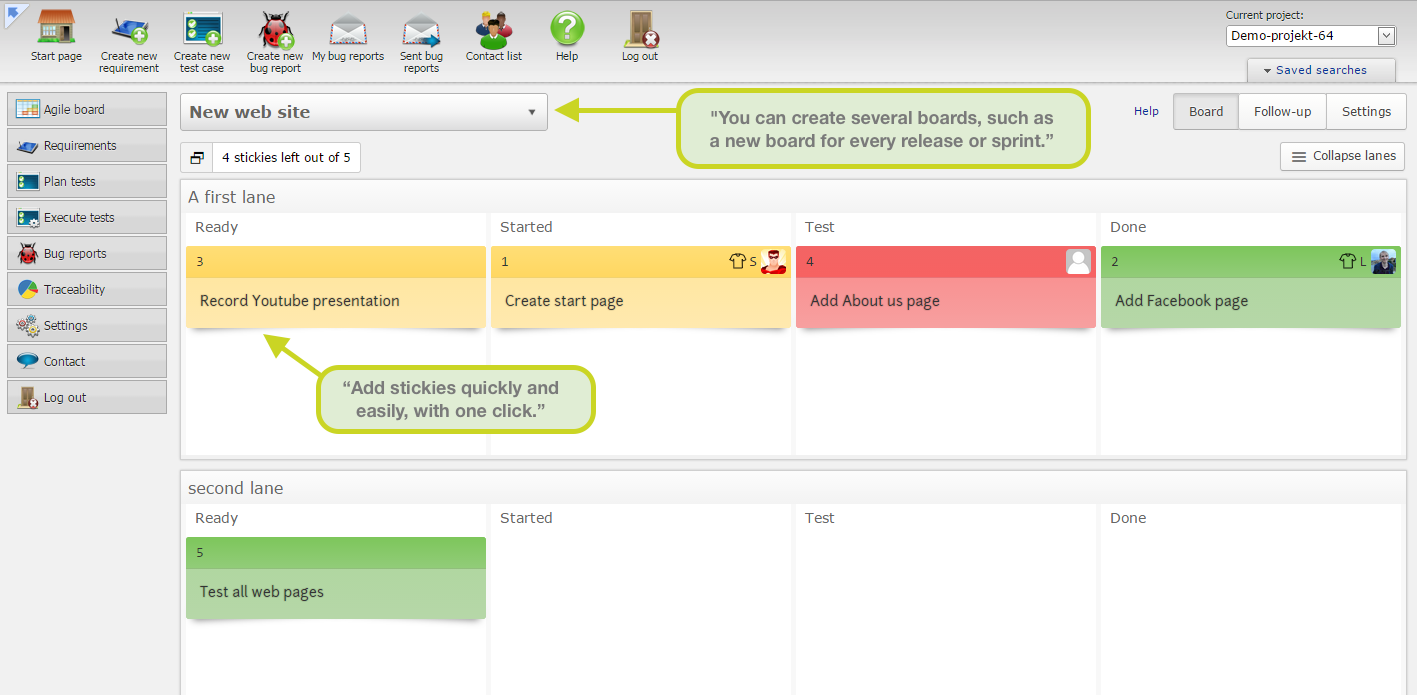 Collaborate in real-time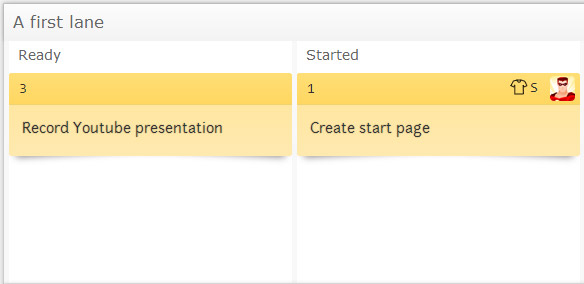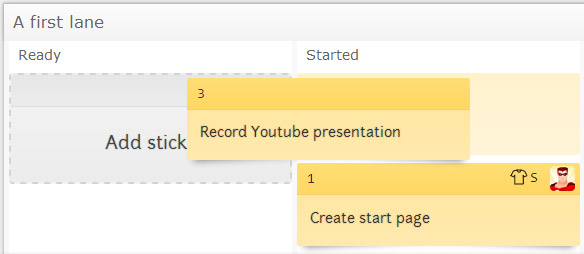 As work progresses, tasks are moved through the different columns of the agile board. Changes made by others appear instantaneously on your screen. You never have to wait for a page to reload to see the latest update to the agile board. Newly created stickies are in the "Ready" column. When someone starts working on a task, its sticky is moved to the "Started" column. That's agile project management software!
Brilliantly simple
A sticky represents a distinct task or activity to be performed.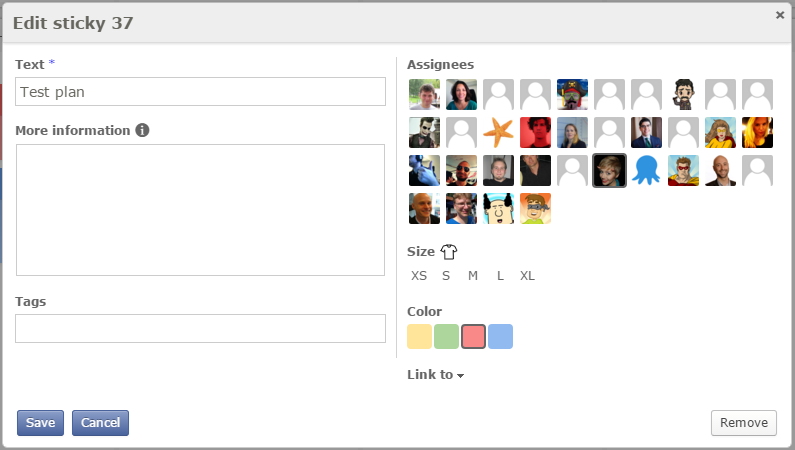 Each sticky has:
Text that summarizes the task to be performed.
Users who have been assigned this sticky, represented by their profile images. A sticky can have more than one assignee.
A size on the T-shirt size scale (XS to XL) indicates the extent of the task.
A color. You could use color to indicate priority, type of task or any other type of grouping that is relevant for your team.
Tags. by tagging a sticky, you can easily know exactly what it's about and what it involves.
Add a burndown chart!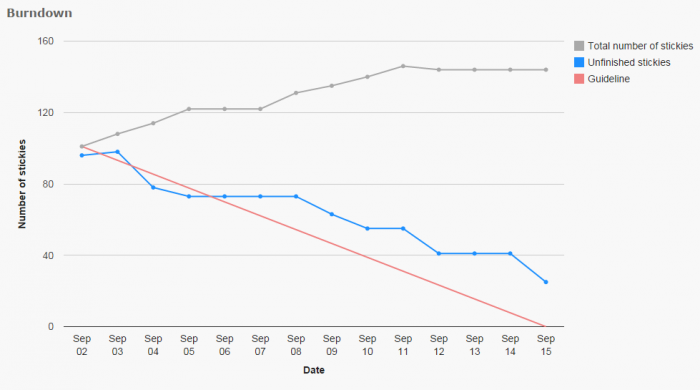 As work progresses, you can use a burndown chart in ReQtest. Why? A burndown chart shows the project winding down, either in step with deadlines, or not, showing you have to pick up the pace!